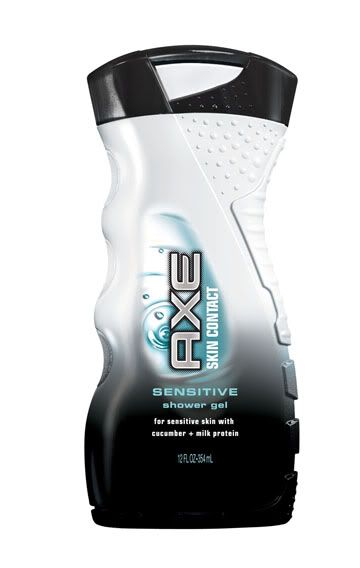 It's no secret that I'm a fan of
AXE shower gels
.
For all the luxury bath products that I get to try, I still go to AXE when I want to rock a
good, clean, fresh-smelling shower gel
. With its NEW release,
AXE Sensitive Shower Gel
, AXE is helping guys embrace their softer side. Now I'm not talking about the
Stuart Smalley
baby-blue-sweater-wearing kind of sensitive but more like the
Daniel Craig
don't-fuck-with-me-unless-you-want-to-snuggle-with-me kind of sensitive. The new mild formula is enriched with cucumber and milk protein and designed for guys with a sensitive side. Dermatologist-tested AXE Sensitive Shower Gel is pH neutral and less drying than regular bar soap. The result is
irresistibly clean skin with a calming fragrance
that will keep them coming back for more. And if that isn't enough, there's another reason to use it...
sensitive guys make better boyfriends.
The reps from AXE sent me this shower gel to test and review and I would absolutely buy it on my own when this bottle runs out.