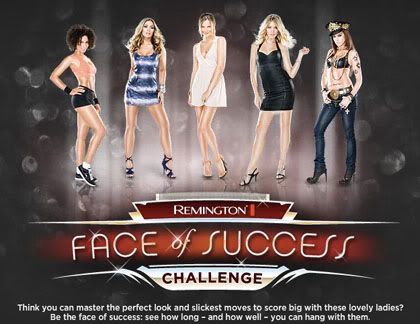 Fellas, if you want your partner to find you more attractive, you might start grooming a little more below the neck, not to mention your eyebrows, ears and nostrils. And your "other half" should speak up about what they think looks good. Odds are you will listen.

Those are some of the key findings in a survey released by Remington Products, a leader in men's grooming and shaving tools. The nationwide poll asked 435 males about their personal grooming habits and 440 females about what male grooming styles they find the most attractive. The results: both men and women prefer a clean-shaven face and said grooming is key to making a first impression. More than half the women (57 percent) think poor grooming is a major turn off – if not a total deal-breaker.

But the sexes are at odds about how much to trim. For example:
Back hair – Nearly three-quarters of the women (71 percent) prefer men at least trim their backs to avoid looking like Neanderthals, and 33 percent would prefer a complete shave. Three-quarters of the men, however, said they don't.
The butt – Eighty-three percent of women think men should do a little neatening back there, too, but nearly two-thirds of the men (63 percent) said they don't.
Ears, eyebrows and nose hair – Forty-four percent of women find it troublesome when this hair is left untouched, but nearly a quarter of the men (24 percent) said grooming there isn't even a factor in whether they think they look their best.
Chest – More than half the women (53 percent) who are casually dating or divorced think a man should at least give his chest a simple trim so it doesn't look like a sweater. Overall, 40 percent of the women agree. However, 43 percent of the total women surveyed prefer men keep all their chest hair, considering it a sign of masculinity. And 17 percent want a smooth chest without a single hair. For the men, 83 percent said they have just let their chest hair grow.
The, um, groin – Sixty percent of the women who are casually dating said there should be some trimming around the groin, as did more than 56 percent of the women who are younger than 40. Of the total women surveyed, 42 percent prefer that look, but another 42 percent think any grooming down under would comprise a guy's manliness. The other 16 percent? They'd like it clean as a whistle. Nearly two-thirds of the men (63 percent) said they're still as hairy as God made them.

One key take away from the survey: men and women should tell each other what styles they think look best. Fifty-two percent of the men said they would consider shaving if it was important to their significant others, and 34 percent of the women said their men do, in fact, need to spend more time grooming. Yet one in five (21 percent) of the women said they wouldn't broach the topic to avoid hurting feelings.
To test different grooming and hair styles,
Remington
has created the
Face of Success Challenge,
an online game centered on creating a "look" or "style" with the help of various Remington and grooming shaving tools. In the game, guys create their own avatar by choosing from a combination of hair styles and facial hair looks then try their skills with the game's female characters, including the fitness instructor, the blonde bombshell and the girl next door. While playing the game, guys have a conversation with the women, gauge the responses and see how much face time they get. Afterward, a "wingman" offers tips on what might have worked better, including suggestions on how to improve their look with help from Remington.
To learn more, check out
www.RemingtonFaceOfSuccess.com.